Goodreads Monday is a weekly meme hosted by Lauren's Page Turners . To take part,  simply choose a random book from your TBR and show it off.  Be sure to check out Lauren's blog and link back to add your own links!
Today the book I'm going to show off is: Keep You Safe by Melissa Hill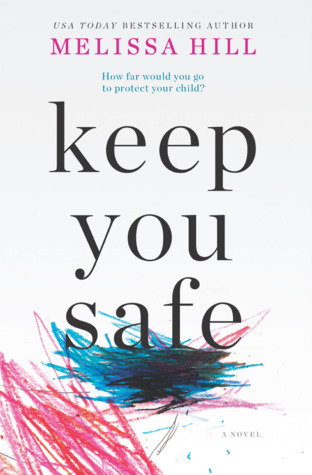 Expected publication: August 22nd 2017 by Mira Books
Goodreads Description:
For readers who love issue-driven fiction, Melissa Hill has written a breakout novel exploring the "to vaccinate or not" debate and the tragic consequences of one mother's decision on another.
Single mom Kate O'Donnell is living her worst nightmare. Her young daughter, Clara, who has a medical condition that doesn't allow her to be vaccinated, becomes critically ill when one of her classmates, Lauren-whose family chose not to vaccinate-contracts and spreads the virus. While Lauren has no trouble recovering from the disease, Clara's condition worsens. With time spent by her daughter's bedside, Kate loses her job and slides deeper into medical debt. But when another school parent points the blame at Lauren's mother, Lucy, and the media begins an attack, we see two very different views on parenting and how badly things can spin out of control when all either of these two women wanted was to keep their daughters safe.
I haven't had KEEP YOU SAFE on my TBR for very long. As soon as I read the description,  I knew it was one I really wanted to read. It sounds like a very interesting and emotional read.  We all want to keep our children safe and the "to vaccinate or not" debate is something that I haven't yet read about in a fiction book. I'm intrigued and I am looking forward to seeing how the author has handled this sensitive issue.