Welcome to Teaser Tuesday, the weekly Meme that is hosted by The Purple Booker.  It is very easy to play along:
• Grab your current read
• Open to a random page
• Share two (2) "teaser" sentences from somewhere on that page
• BE CAREFUL NOT TO INCLUDE SPOILERS! (make sure that what you share doesn't give too much away! You don't want to ruin the book for others!)
• Share the title & author, too, so that other TT participants can add the book to their TBR Lists if they like your teasers!
Here are my teaser sentences:
She thought of the note in the mailbox from an anonymous neighbor: I know you're upset, but terrifying children isn't the answer.
In her own defense, Tommy had just left, and she wasn't in her right mind.
The book I am reading is: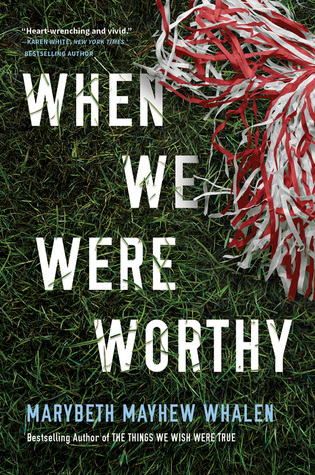 Expected publication: September 12, 2017 by Lake Union Publishing
Goodreads Description:
A win brought them together, but loss may tear them apart.
When the sound of sirens cuts through a cool fall night, the small town of Worthy, Georgia, hurtles from triumph to tragedy. Just hours before, they'd watched the Wildcats score a winning touchdown. Now, they're faced with the deaths of three cheerleaders—their promising lives cut short in a fatal crash. And the boy in the other car—the only one to survive—is believed to be at fault. As rumors begin to fly and accusations spin, allegiances form and long-kept secrets emerge.
At the center of the whirlwind are four women, each grappling with loss, regret, shame, and lies: Marglyn, a grieving mother; Darcy, whose son had been behind the wheel; Ava, a substitute teacher with a scandalous secret; and Leah, a cheerleader who should have been in the car with her friends, but wasn't. If the truth comes out, will it bring redemption—or will it be their downfall?
I haven't gotten very far into the book, but so far I'm really enjoying it. I'm looking forward to reading more!
Do you have this one on your TBR's?