2017 was a fantastic year. I read many great books. But in this post I'm looking ahead.
I recently posted ten of my favorite reads from 2017 ( All read and released in 2017). I have already read a few books that will be released in 2018. This is a Top Ten list of books that I have not yet read but I am REALLY excited about.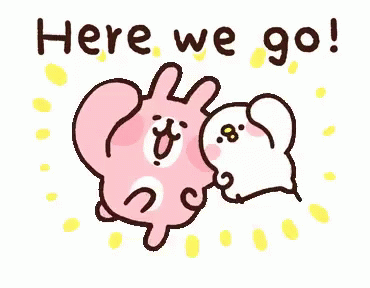 Somebody's Daughter by David Bell
 Expected publication: July 10, 2018 by Berkley Books
Goodreads Description:
In the pulse-racing new suspense novel from the bestselling and acclaimed author of Bring Her Home and Since She Went Away, the life of a little girl rests in the hands of the father who never even knew she existed…
When Michael Frazier's ex-wife, Erica, shows up on his doorstep pleading for help, she drops a bombshell that threatens to rip his family apart: Erica's nine-year-old daughter is missing–and Michael is the father. Unable to quickly determine if Erica is telling the truth, and unwilling to leave the little girl's fate to chance, Michael has no choice but to follow the elusive trail of the child he has always wanted and never knew he had.
But finding Felicity comes at a price–the closer Michael gets to the truth, the further into jeopardy his marriage falls and the faster his family begins to unravel. As lies that span a decade bubble to the surface and the window for Felicity's safe return closes, Michael will have just a few short days to decide who can be trusted and who is hiding the truth.
Not Her Daughter
by

Rea Frey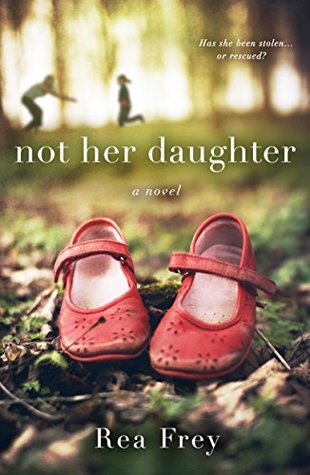 Expected publication: August 14, 2018 by St. Martin's Griffin
Goodreads Description:

Emma Grace Townsend. Five years old. Gray eyes. Brown hair. Missing since June.

Emma Townsend is lonely. Living with her cruel mother and clueless father, Emma retreats into her own world of quiet and solitude.
Sarah Walker. Successful entrepreneur. Broken-hearted. Abandoned by her mother. Kidnapper.

Sarah has never seen a girl so precious as the gray-eyed child in a crowded airport terminal—and when a second-chance encounter with Emma presents itself, Sarah takes her, far away from home. But if it's to rescue a little girl from her damaging mother, is kidnapping wrong?
Amy Townsend. Unhappy wife. Unfit mother. Unsure she wants her daughter back.

Amy's life is a string of disappointments, but her biggest issue is her inability to connect with her daughter. And now she's gone without a trace.
As Sarah and Emma avoid the nationwide hunt, they form an unshakeable bond. But her real mother is at home, waiting for her to return—and the longer the search for Emma continues, Amy is forced to question if she really wants her back.
Emotionally powerful and wire-taut, Not Her Daughter raises the question of what it means to be a mother—and how far someone will go to keep a child safe.
Baby Teeth by Zoje Stage
Expected publication: July 17, 2018 by St Martin's Press
Goodreads Description:
Sweetness can be deceptive.
Meet Hanna.
She's the sweet-but-silent angel in the adoring eyes of her Daddy. He's the only person who understands her, and all Hanna wants is to live happily ever after with him. But Mommy stands in her way, and she'll try any trick she can think of to get rid of her. Ideally for good.
Meet Suzette.
She loves her daughter, really, but after years of expulsions and strained home schooling, her precarious health and sanity are weakening day by day. As Hanna's tricks become increasingly sophisticated, and Suzette's husband remains blind to the failing family dynamics, Suzette starts to fear that there's something seriously wrong, and that maybe home isn't the best place for their baby girl after all.
From blazing new talent Zoje Stage, Baby Teeth is a story about a perfect-looking family, and a darling little girl who wants nothing more than to kill her mother.
Two girls down by Louisa Luna 
Expected publication: January 9, 2018 by Doubleday
Goodreads Description:
When two young sisters disappear from a strip mall parking lot in a small Pennsylvania town, their devastated mother hires an enigmatic bounty hunter, Alice Vega, to help find the girls. Immediately shut out by a local police department already stretched thin by budget cuts and the growing OxyContin and meth epidemic, Vega enlists the help of a disgraced former cop, Max Caplan. Cap is a man trying to put the scandal of his past behind him and move on, but Vega needs his help to find the girls, and she will not be denied.
With little to go on, Vega and Cap will go to extraordinary lengths to untangle a dangerous web of lies, false leads, and complex relationships to find the girls before time runs out, and they are gone forever.
Before and Again by Barbara Delinsky
Expected publication: June 26, 2018 by St. Martin's Press
 Goodreads Description:

Mackenzie Cooper took her eyes off the road for just a moment but the resulting collision was enough to rob her not only of her beloved daughter but ultimately of her marriage, family, and friends―and thanks to the nonstop media coverage, even her privacy. Now she lives in Vermont under the name Maggie Reid, in a small house with her cats and dog. She's thankful for the new friends she's made―though she can't risk telling them too much. And she takes satisfaction in working as a makeup artist at the luxurious local spa, helping clients hide the visible outward signs of their weariness, illnesses, and injuries. Covering up scars is a skill she has mastered.
Her only goal is to stay under the radar and make it through her remaining probation. But she isn't the only one in this peaceful town with secrets. When a friend's teenage son is thrust into the national spotlight, accused of hacking a powerful man's Twitter account, Maggie is torn between pulling away and protecting herself―or stepping into the glare to be at their side. As the stunning truth behind their case is slowly revealed, Maggie's own carefully constructed story begins to unravel as well. She knows all too well that what we need from each other in this difficult world is comfort. But to provide it, sometimes we need to travel far outside our comfort zones.
The Bad Daughter by Joy Fielding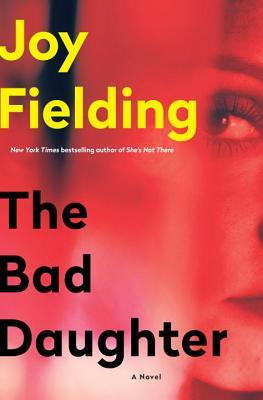 Expected publication: February 27, 2018 by Ballantine Books

Goodreads Description:
What first appears to be a random home invasion reveals a family's dark secrets in this domestic ticking-clock suspense from the New York Times bestselling author of See Jane Run.
A hostile relationship with her sister and a complicated past with her father's second wife have kept Robin estranged from her family for many years. But when her father's new family is attacked in their house, with her father, his wife, and young daughter in critical condition in the hospital, she returns home to await their fate and hopefully mend fences. It looks like a random robbery gone awry, but as Robin spends more time with her family members, she learns they all had their secrets — and one of those secrets may have put them all in horrible danger.
The Family Next Door by Sally Hepworth 


Expected publication: March 6, 2018 by St. Martin's Press
Goodreads Description:
A gripping domestic page-turner full of shocking reveals, perfect for fans of Liane Moriarty, Amanda Prowse and Kerry Fisher.
The small suburb of Pleasant Court lives up to its name. It's the kind of place where everyone knows their neighbours, and children play in the street.
Isabelle Heatherington doesn't fit into this picture of family paradise. Husbandless and childless, she soon catches the attention of three Pleasant Court mothers.
But Ange, Fran and Essie have their own secrets to hide. Like the reason behind Ange's compulsion to control every aspect of her life. Or why Fran won't let her sweet, gentle husband near her new baby. Or why, three years ago, Essie took her daughter to the park – and returned home without her.
As their obsession with their new neighbour grows, the secrets of these three women begin to spread – and they'll soon find out that when you look at something too closely, you see things you never wanted to see.
Sunburn by Laura Lippman
Expected publication: February 20, 2018 by William Morrow
Goodreads Description:
New York Times bestselling author Laura Lippman returns with a superb novel of psychological suspense about a pair of lovers with the best intentions and the worst luck: two people locked in a passionate yet uncompromising game of cat and mouse. But instead of rules, this game has dark secrets, forbidden desires, inevitable betrayals—and cold-blooded murder. . .
One is playing a long game. But which one?
They meet at a local tavern in the small town of Belleville, Delaware. Polly is set on heading west. Adam says he's also passing through.
Yet she stays and he stays—drawn to this mysterious redhead whose quiet stillness both unnerves and excites him. Over the course of a punishing summer, Polly and Adam abandon themselves to a steamy, inexorable affair. Still, each holds something back from the other—dangerous, even lethal, secrets that begin to accumulate as autumn approaches, feeding the growing doubts they conceal.
Then someone dies. Was it an accident, or part of a plan? By now, Adam and Polly are so ensnared in each other's lives and lies that neither one knows how to get away—or even if they want to. Is their love strong enough to withstand the truth, or will it ultimately destroy them?
Something—or someone—has to give.
Which one will it be?
She Was the Quiet One by Michele Campbell 
Expected publication:  July 31, 2018 by St.  Martin's Press 
Goodreads Description:
When twin sisters Rose and Bel Enright enroll in The Odell School, a prestigious New Hampshire boarding school, it seems like the opportunity of a lifetime. But the sisters could not be more different. The school brings out a rivalry between them that few ever knew existed. And the school itself has a dark underbelly: of privileged kids running unchecked and uninhibited; of rituals and traditions that are more sinister than they seem; of wealth and entitlement that can only lead to disaster.
For Sarah Donovan, wife of an ambitious teacher who is determined to rise through the ranks, Odell also seems like the best thing that could happen to their small family. But how well does she really know her husband? What lengths will he go to to achieve his goals? And when one dark night ends in murder, who is guilty, who knows the truth, and who has been in on it all along? SHE WAS THE QUIET ONE. Because murderers are almost never who you expect.
Only child by Rhiannon Navin
Expected publication: February 6th 2018 by Knopf Publishing Group
Goodreads Description:
Squeezed into a coat closet with his classmates and teacher, first grader Zach Taylor can hear gunshots ringing through the halls of his school. A gunman has entered the building, taking nineteen lives and irrevocably changing the very fabric of this close-knit community. While Zach's mother pursues a quest for justice against the shooter's parents, holding them responsible for their son's actions, Zach retreats into his super-secret hideout and loses himself in a world of books and art. Armed with his newfound understanding, and with the optimism and stubbornness only a child could have, Zach sets out on a captivating journey towards healing and forgiveness, determined to help the adults in his life rediscover the universal truths of love and compassion needed to pull them through their darkest hours.
So there we have it. Ten of the books I am most looking forward to reading in 2018. I can already think of ten more and the year has just begun.
I'd like to thank you all for reading my reviews and posts over the last year. I have enjoyed following  your blogs and reading your posts, and I look forward to reading more!
Happy New Year!!