It's been a pretty quiet week around here. My daughter's exams are done and so she has a week off now. It was so nice outside last week (compared to our normal winters). But now it's getting colder again. Oh well…Perfect reading weather. Healthwise it's been a bit of a rough week, but feeling a little better today. I'm so thankful for the books that take me away!!
Well, that's enough of that.
On to my wrap-up….
This books I finished this week:
The Family Next Door 
by

Sally Hepworth (my review)

Sometimes I Lie
by

Alice Feeney (review up soon!)

Stillhouse Lake (Stillhouse Lake #1)
by

Rachel Caine  (my review)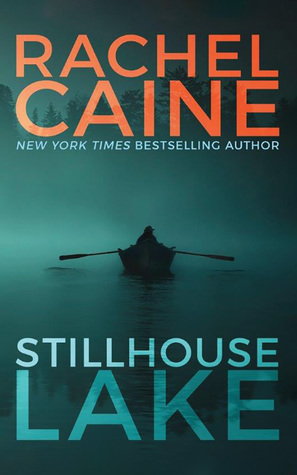 This week I've blogged five times :
REVIEW – The Family Next Door by Sally Hepworth
Throwback Thursday: Night Road by Kristin Hannah
REVIEW: Stillhouse Lake by Rachel Caine
Goodreads Monday: January 22, 2018
Music Monday : Leonard Cohen – Everybody Knows
I'm currently reading:
I hope everyone had a great week filled with fantastic reads!!
Happy Reading!