Looking Ahead is a monthly meme hosted by Tina at Reading Between the Pages.
It's a great way of sharing what you are planning/hoping to read that month.  It's also a fun way of seeing what other bloggers are planning on reading that month.  This is my first month joining in.  I'm looking forward to seeing if I follow my plan or if I veer off course completely.
If you decide to join, don't forget to visit Tina's blog and link up!
I'm still having a hard time believing it's 2018 and now it's already February! I read a lot of great books in January. Here's hoping February is just as awesome!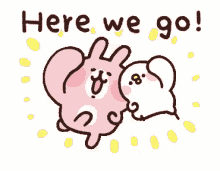 February 2018
Currently reading:
The Favorite Sister by Jessica Knoll
Expected publication: May 15, 2018 by Simon & Schuster
Goodreads Description:
When five hyper-successful women agree to appear on a reality series set in New York City called Goal Diggers, the producers never expect the season will end in murder…
Brett's the fan favorite. Tattooed and only twenty-seven, the meteoric success of her spin studio—and her recent engagement to her girlfriend—has made her the object of jealousy and vitriol from her cast mates.
Kelly, Brett's older sister and business partner, is the most recent recruit, dismissed as a hanger-on by veteran cast. The golden child growing up, she defers to Brett now—a role which requires her to protect their shocking secret.
Stephanie, the first black cast member and the oldest, is a successful bestselling author of erotic novels. There have long been whispers about her hot, non-working actor-husband and his wandering eye, but this season the focus is on the rift that has opened between her and Brett, former best friends—and resentment soon breeds contempt.
Lauren, the start-up world's darling whose drinking has gotten out of control, is Goal Diggers' recovery narrative—everyone loves a comeback story.
And Jen, made rich and famous through her cultishly popular vegan food line plays a holistic hippie for the cameras, but is perhaps the most ruthless of them all when the cameras are off.
These Violent Delights
by

Victoria Namkung
Published November 7,  2017 by Griffith Moon
Goodreads Description:
At Windemere School for Girls, one of America's elite private schools, Dr. Gregory Copeland is the beloved chair of the English Department. A married father with a penchant for romantic poetry—and impressionable teenage girls—he operates in plain sight for years, until one of his former students goes public with allegations of inappropriate conduct. With the help of an investigative journalist, and two additional Windemere alumnae who had relationships with Copeland as students, the unlikely quartet unites to take him down.
Set in modern-day Los Angeles, These Violent Delights is a literary exploration of the unyielding pressures and vulnerabilities that so many women and girls experience, and analyzes the ways in which our institutions and families fail to protect or defend us. A suspenseful and nuanced story told from multiple points of view, the novel examines themes of sexuality, trauma, revenge, and the American myth of liberty and justice for all.
Let Me Lie by Clare Mackintosh
To Be Published March 13, 2018 by Berkley
Goodreads Description:
The police say it was suicide.
Anna says it was murder.
They're both wrong.
One year ago, Caroline Johnson chose to end her life brutally: a shocking suicide planned to match that of her husband just months before. Their daughter, Anna, has struggled to come to terms with their loss ever since.
Now with a young baby of her own, Anna misses her mother more than ever and starts to question her parents' deaths. But by digging up their past, she'll put her future in danger. Sometimes it's safer to let things lie…
The stunning, twisty new psychological thriller from number one bestseller Clare Mackintosh, author of I LET YOU GO and I SEE YOU
The rest of the month:
Sunburn by Laura Lippman
Expected publication: February 20, 2018 by William Morrow
Goodreads Description:
New York Times bestselling author Laura Lippman returns with a superb novel of psychological suspense about a pair of lovers with the best intentions and the worst luck: two people locked in a passionate yet uncompromising game of cat and mouse. But instead of rules, this game has dark secrets, forbidden desires, inevitable betrayals—and cold-blooded murder. . .
One is playing a long game. But which one?
They meet at a local tavern in the small town of Belleville, Delaware. Polly is set on heading west. Adam says he's also passing through.
Yet she stays and he stays—drawn to this mysterious redhead whose quiet stillness both unnerves and excites him. Over the course of a punishing summer, Polly and Adam abandon themselves to a steamy, inexorable affair. Still, each holds something back from the other—dangerous, even lethal, secrets that begin to accumulate as autumn approaches, feeding the growing doubts they conceal.
Then someone dies. Was it an accident, or part of a plan? By now, Adam and Polly are so ensnared in each other's lives and lies that neither one knows how to get away—or even if they want to. Is their love strong enough to withstand the truth, or will it ultimately destroy them?
Something—or someone—has to give.
Which one will it be?
The Lucky Ones
by

Tiffany Reisz
Expected publication: February 13, 2018 by Mira Books
Goodreads Description:
They called themselves "the lucky ones." They were seven children either orphaned or abandoned by their parents and chosen by legendary philanthropist and brain surgeon Dr. Vincent Capello to live in The Dragon, his almost magical beach house on the Oregon Coast. Allison was the youngest of the lucky ones living an idyllic life with her newfound family…until the night she almost died, and was then whisked away from the house and her adopted family forever.
Now, thirteen years later, Allison receives a letter from Roland, Dr. Capello's oldest son, warning her that their father is ill and in his final days. Allison determines she must go home again and confront the ghosts of her past. She's determined to find out what really happened that fateful night–was it an accident or, as she's always suspected, did one of her beloved family members try to kill her?
But digging into the past can reveal horrific truths, and when Allison pieces together the story of her life, she'll learns the terrible secret at the heart of the family she once loved but never really knew.
A vivid and suspenseful tale of family, grief, love—and the dark secrets that bind everything together—Tiffany Reisz's latest is enthralling to the final page.
The Bad Daughter by Joy Fielding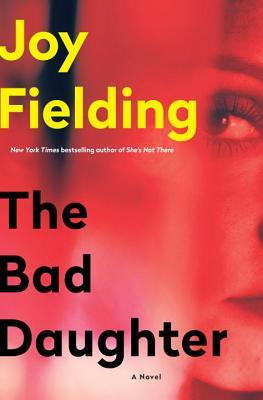 Expected publication: February 27, 2018 by Ballantine Books
Goodreads Description:
What first appears to be a random home invasion reveals a family's dark secrets in this domestic ticking-clock suspense from the New York Times bestselling author of See Jane Run.
A hostile relationship with her sister and a complicated past with her father's second wife have kept Robin estranged from her family for many years. But when her father's new family is attacked in their house, with her father, his wife, and young daughter in critical condition in the hospital, she returns home to await their fate and hopefully mend fences. It looks like a random robbery gone awry, but as Robin spends more time with her family members, she learns they all had their secrets — and one of those secrets may have put them all in horrible danger.
Expected publication: March 6, 2018 by William Morrow
Goodreads Description:
 Reminiscent of the bestsellers of Laura Lippman and Harlan Coben—with a dose of Big Little Lies or Stranger Things—an absorbing, addictive tale of psychological suspense from the author of the highly acclaimed and Edgar Award-nominated What Remains of Me and the USA Today bestselling and Shamus Award-winning Brenna Spector series, in which a seemingly open-and-shut police case with a clear-cut hero and villain turns out to be anything but simple
Late one night in the quiet Hudson Valley town of Havenkill, a distraught woman stumbles into the police station—and lives are changed forever.
Aimee En, once a darling of the '80s pop music scene, claims that a teenage boy stole her car, then ran over another young man who'd rushed to help.
As Liam Miller's life hangs in the balance, the events of that fateful night begin to come into focus. But is everything as it seems?
The case quickly consumes social media, transforming Liam, a local high school football star, into a folk hero, and the suspect, a high school outcast named Wade Reed, into a depraved would-be killer. But is Wade really guilty? And if he isn't, why won't he talk?
Told from a kaleidoscope of viewpoints—Wade's mother Jackie, his younger brother Connor, Aimee En and Pearl Maze, a young police officer with a tragic past, If I Die Tonight is a story of family ties and dark secrets—and the lengths we'll go to protect ourselves.
Expected publication: February 14, 2018 by InMotion Capitol
Goodreads Description: 
You could have saved her. All clues were in front of you. Only you refused to open your eyes.
Seeking an outlet from her boring and purposeless marriage, Olivia Campbell finds herself deeply involved in a vigilante investigation into the murders of the Fifty Shades Killer. As Olivia traces back the footsteps of a missing girl, she can't stop connecting the dots between the girl's kidnapping and her husband's unorthodox lifestyle. Fighting her own demons, she feels obligated to bring the killer to justice, even at the cost of her life. Now, torn between life-altering decisions, Olivia finds herself more alone than ever.
The clock is ticking. Which decision is the right one?
The Liar's Girl
by

Catherine Ryan Howard
Expected publication: March 1, 2018 by Corvus
Goodreads Description:
Will Hurley was an attractive, charming, and impressive student at Dublin's elite St. John's College-and Ireland's most prolific serial killer. Having stalked his four young victims, he drowned them in the muddy waters of the Grand Canal. Sentenced to life imprisonment when he was just nineteen, Will is locked away in the city's Central Psychiatric Hospital.
Freshman Alison Smith moved to the Big Smoke to enrol in St. John's and soon fell hard for Will Hurley. Her world bloomed … and then imploded when Liz, her best friend, became the latest victim of the Canal Killer-and the Canal Killer turned out to be the boy who'd been sleeping in her bed. Alison fled to the Netherlands and, in ten years, has never once looked back.
When a young woman's body is found in the Grand Canal, Garda detectives visit Will to see if he can assist them in solving what looks like a copycat killing. Instead, Will tells them he has something new to confess-but there's only one person he's prepared to confess it to. The last thing Alison wants is to be pulled back into the past she's worked so hard to leave behind. Reluctantly, she returns to the city she hasn't set foot in for more than a decade to face the man who murdered the woman she was supposed to become.
Only to discover that, until now, Will has left out the worst part of all …
 ⭐️⭐️⭐️⭐️⭐️
I hope everyone has a fantastic month! 
Happy Reading!!