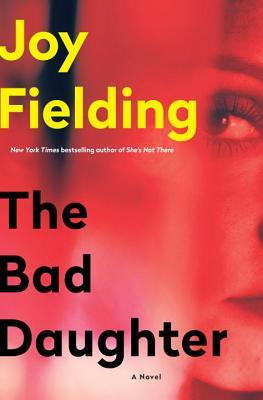 Published February 27th 2018 by Ballantine Books
I started reading Joy Fielding's novels in my early twenties and have never looked back. A new book is published almost every year, and I'm always excited for it to be released.
Robin Davis is a therapist in the midst of an appointment with a patient when she feels what she thinks is a panic attack coming on. It's been over five years since she's had one, but she knows exactly what brought it on…the recent phone calls from her sister, Melanie.
Robin's relationship with her sister Melanie has been contentious since Robin was born. Once Melanie had to share their mother's attention…she was vicious with Robin.  As they got older, Robin hoped it would get better, but if anything, it got worse. Robin hasn't even returned Melanie's calls yet…but she instinctively knows that it can't be good. Melanie would never call with GOOD news.
Robin hasn't communicated with her family for almost six years….
So why is Melanie calling now?
She finally calls her sister back. Melanie tells her she'd better sit down. She proceeds to tell Robin that their father, his wife, Tara, and his twelve-year-old step-daughter, Cassidy….have all been attacked in an apparent home invasion. All three are in critical condition.
"It's Dad"
"Is he dead?"
"He's in the hospital."
"Did he have a heart attack?"
"No."
"A car accident?"
"No."
"Someone shot him?"
"Bingo."
Robin knows she needs to go home to Red Bluff. She encourages her brother, Alec to come home too but he has his own reasons for wanting to stay away. With all of the secrets in the family and the rumors swirling around, Robin doesn't know who she can trust.
Was this really a random robbery that went wrong or something much more sinister?
Wow! This family was the definition of dysfunctional. While I felt for Robin, I really wanted her to stand up for herself. I also had a hard time with the constant snippy remarks from Melanie to….well everyone, but especially Robin. It started to grate on me and it was hard to focus on the story at times.
Although this definitely isn't my favorite Joy Fielding novel, it was a quick and easy read that I flew through in just a few sittings. I did figure out who was responsible for the crime early on and did have to suspend disbelief quite a bit. However, I really wanted to see how things played out and I am still happy that I read it. I'm hoping that I will enjoy this author's next book as much as I have enjoyed her previous novels.
I'd like to thank, Ballantine Books for giving me the opportunity to read this book in exchange for my honest review.