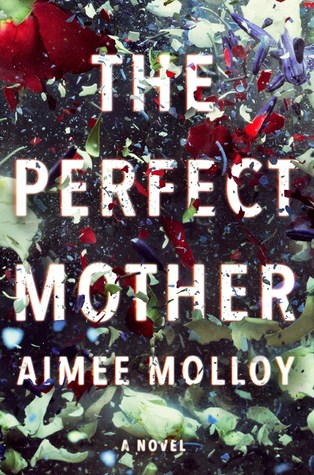 Published: May 1, 2018 by Harper
As soon as I read the description for "The Perfect Mother" I immediately added it to my list of Most Anticipated Reads for 2018. The fact that it was already in production to be made into a major motion picture added to my intrigue. I couldn't wait to read it.
The May Mothers are a group of mothers who gave birth in the same month. They joined the group online and eventually met in person. Many of them met up a couple of times a week and shared what was happening in their lives and with their babies. The group changed a lot, people came and went… but a small group of women stuck it out and continued to meet up often.
Then one night someone suggests that they get together for a Mommy only night out at a local bar. It would be a nice break from their daily routine.
"This will be great. A few hours out. A slice of freedom. Nothing we'll regret. Just one drink."
One mother was very hesitant about leaving her baby, but the other mothers insist that she come. They tell her everything will be fine.
But they were wrong….and now a baby is missing.
"bad things happen in heat like this"
Right away the police are involved and social media goes crazy as videos and photos from the night in question are released. Lives are turned upside down, judgments are made, and it seems everyone has something to hide. Is anyone who they claim to be?
Will a group of three determined mothers be able to help reunite mother and child?
I really enjoyed this interesting and unique story about motherhood, betrayals, secrets, and lies.
The author included "Today's Advice" at the start of each chapter; a blurb with advice or information about the stages of emotional, social, or physical development. The kind of advice that seems helpful but can also make a new mother crazy at times, wondering if their baby is developing at the "right" pace. Of course, everyone wants to be "The Perfect Mother". A lot of what the characters were going through was very relevant. How it sometimes feels like everyone knows where they are doing except for you.
The story was gripping. I did figure out one of the twists early on, but it didn't bother me as I was really into each characters story-line as well as the mystery of the missing baby. There were a couple of times that I lost track of who was who but overall I was able to keep things straight.
All in all, I thought this was a very satisfying domestic suspense novel with excellent characters and a great plot that had me flipping pages at a rapid pace from start to finish.
I'm excited to see what Aimee Molloy comes up with next.
I'd like to thank HarperCollins for giving me the opportunity to read this book in exchange for my honest review.