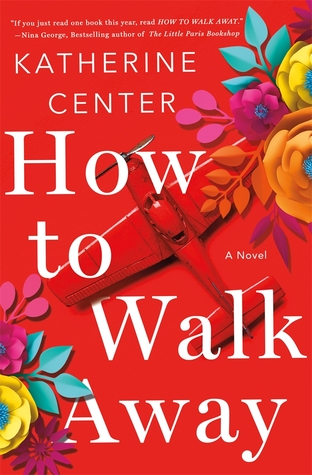 Expected publication: May 15, 2018 by St. Martin's Press
"When you don't know what to do for yourself, do something for somebody else"
Sometimes a book comes along that makes my heart skip a beat. This is one of those times. I may not have come across this novel but a friend had just finished reading it and loved it. She thought I might enjoy it too.
She was right. I loved it!
Margaret Jacobsen has worked hard all of her life and things are starting to pay off.  She's dating an awesome guy, she's going to be starting a great new job, and on a night out with her boyfriend, Chip, she has a strong feeling that things are about to get even better.
We've all heard that saying that life can change in a moment, or the blink of an eye. And for Margaret, nothing could be truer when the greatest day of her life quickly turns into the worst day of her life. Her life is forever changed.
 "They say your life flashes before your eyes, but it wasn't my life as I'd lived it that I saw. It was the life I'd been waiting for. The one I'd never get a chance to live."
"How to Walk Away" really was a fantastic read populated with so many awesome characters. Some good guys…some villains…but all well-developed and entertaining! Margaret is such a great character. Her personality won me over instantly. Her habit of filling the quiet with very strange but hilarious comments was just one of the things I loved about her.
Heart-breaking one moment and laugh out loud funny the next ("Mes jambons sont eclatés" ). This was an incredibly inspiring read that made me look at a few things in my own life in a different way.
Katherine Center writes with honesty and includes all of the messy parts. For me this was more than just a good story….it was fantastic! Strained relationships and family secrets, many things were easy to relate to. A story about strength, determination, love and so much more. The plot held my interest from start to finish and the characters captured my heart. I may have been able to see where things were going but the journey was just so much fun. Witty, loving, and optimistic, I started reading slower because I didn't want it to end.
 "Carry the sorrow when we have to, and absolutely savor the joy when we can"
I'm looking forward to reading whatever comes next from Katherine Center. She has written five other novels about love and family. You can bet I'll be checking out those books out too.
I'd like to thank St. Martin's Press for giving me the opportunity to read this book in exchange for my honest review.