Teaser Tuesday is a weekly bookish meme hosted by The Purple Booker.
It is very easy to play along:
• Grab your current read and open to a random page
• Share two (2) "teaser" sentences from somewhere on that page
• BE CAREFUL NOT TO INCLUDE SPOILERS!
• Share the title & author, too, so that other participants can add the book to their TBR Lists if they like your teasers!

Here are my "teasers" :
"It's a light touch, as if he were sharing the pain, or perhaps reminding me to stay quiet until the counter resets itself at midnight. This magic will happen while I sleep, and I'll begin Tuesday with a virgin slate. My daughter, Sonia's, counter will do the same. My boys do not wear word counters. "
From the novel:
Vox
by 

Christina Dalcher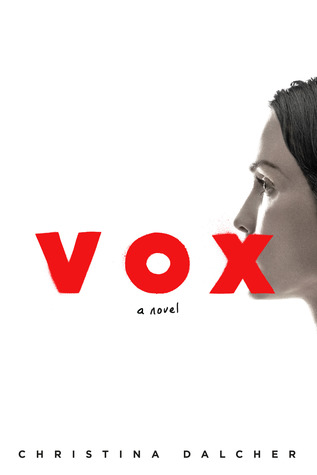 Expected publication: August 21, 2018 by Berkley
Goodreads Description:
Set in an America where half the population has been silenced, VOX is the harrowing, unforgettable story of what one woman will do to protect herself and her daughter.

On the day the government decrees that women are no longer allowed more than 100 words daily, Dr. Jean McClellan is in denial–this can't happen here. Not in America. Not to her.

This is just the beginning.

Soon women can no longer hold jobs. Girls are no longer taught to read or write. Females no longer have a voice. Before, the average person spoke sixteen thousand words a day, but now women only have one hundred to make themselves heard.

But this is not the end.

For herself, her daughter, and every woman silenced, Jean will reclaim her voice.
My Thoughts:
I have only read a couple of pages of this novel but I'm already intrigued. It sounds like a unique and diabolical read and I am really excited to read more.