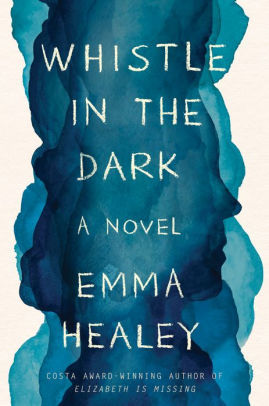 Published May 3rd 2018 by Viking
"This has been the worst week of my life" was the first thing, Jen said as paramedics wheeled her daughter, Lana into the hospital.  It wasn't the first thing she had planned on saying after such a terrifying ordeal.
Jen and Lana had been on a weeklong retreat. There was to be walking and art and Jen was hoping for some mother-daughter bonding. Things had been tough with Lana for some time and Jen hoped this trip would help them communicate better.
Then Lana goes missing….
She returns four days later. She's thin, cold, and wet but has no explanation for where she's been.
Did she get lost? Run away? Was there an accident?
Jen wants to help her daughter but she can't understand why Lana doesn't know anything about where she was or what happened. Jen feels like Lana is hiding something. Lana certainly doesn't like her mother's constant questions. Her answer is always the same "I can't remember."
So Jen tries to think positive. Lana is home…the worst is over.
But then Jen starts to see changes in her daughter. She's afraid of things that never bothered her before and she's saying and doing strange things too. With everything that's happening, Jen starts to feel like she's losing her mind.
Will she ever find out what happened to her daughter?
This was an interesting read but a bit of a slow burner. However, I was anxious to find out what happened to Lana. I had a bit of a hard time with Lana's character, I was sympathetic towards her but some of her behaviors really made me cringe.
A family is in crisis. The missing/found person plot was unlike others that I have read.  I thought it was quite unique. The story focuses on Jen's determination to find out what happened to her daughter. Overall, a very intriguing read.
I'm looking forward to reading more from Emma Healey.
I'd like to thank Harper Books for giving me the opportunity to read this book in exchange for my honest review.