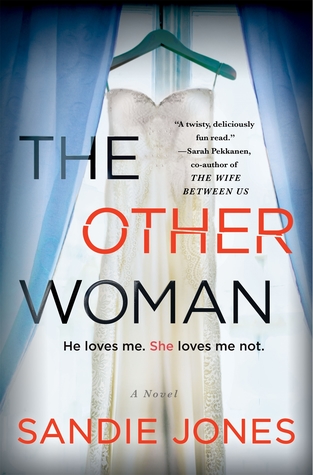 Expected publication: August 21, 2018 by Minotaur Books
Emily was content with life. Her job was going well and she had some great friends. She wasn't even looking for a boyfriend. But then she met Adam, the man of her dreams.
Soon she's seeing Adam almost every night. Her friends wonder if she's moving too fast and are also a little miffed because they feel like they never see her anymore. But she's never felt this way before. Adam makes her feel safe.  But after they've been dating for a while, she starts to wonder why he hasn't introduced her to his mother. He seems hesitant about them meeting each other.
When he finally decides to take her to meet his mother, Emily is beyond nervous. She spends a lot of time trying to make herself look perfect. "I'd done less preparation for a good friend's wedding". Her friend tells Emily that Adam's mom will love her.
On their way to meet his mother, Emily asks about his mother and he states that she's like any other mother, that she's a good woman. When Emily makes a rather innocent joke, Emily is shocked at how angry Adam gets. He feels her joke is disrespectful to his mother. They head on to visit his mom, Pammie. Some strange things happen during that first visit to his mother's house, but Emily chalks it all up to nerves and tells herself she's over analyzing things.
But it's their next visit at Christmas when Emily realizes that while Adam may be the man of her dreams, Emily is also in for a nightmare…and that nightmare is Adam's mother, Pammie.
I loved the cover of this novel and was really intrigued by the book's description. I was excited to start reading.
Overall, I enjoyed this novel but there were times I found myself getting annoyed with some of the actions of the characters and the situations they were in. I know that's rather vague, but I don't want to ruin anything. At the same time, I still found the story intriguing and wanted to keep reading.
"The Other Woman" was an impressive debut novel. It was twisted and suspenseful, with characters that readers will love to hate and an ending that many won't see coming.
I am looking forward to seeing what Sandie Jones writes next.
I'd like to thank Minotaur Books for giving me the opportunity to read this book in exchange for my honest review.