Goodreads Monday is a weekly meme hosted by Lauren's Page Turners . To take part, simply choose a random book from your TBR and show it off.  Be sure to check out Lauren's blog too!!
Before I share my choice for Goodreads Monday, I just wanted to say…
As I mentioned in my previous posts, I have been having some health issues that kept me from blogging over the last few weeks. Last week I was feeling a lot better, posted "Music Monday" and started to write reviews for the books I've read recently. Unfortunately, I ended up in the ER a couple of days later and was in the hospital for a few days. I'm home now but will be going back to have surgery this week. I'm hopeful that this will be my last surgery (for a long time at least).
I really appreciate all of your kind and supportive messages and comments. I'm looking forward to getting this surgery over and done with and I'm very excited to get back to blogging, reading, and reviewing. And of course, I can't wait to catch up with all you've been reading too!
Take Care and Happy Reading!! ❤
My choice for this Goodreads Monday is:
 My Lovely Wife by Samantha Downing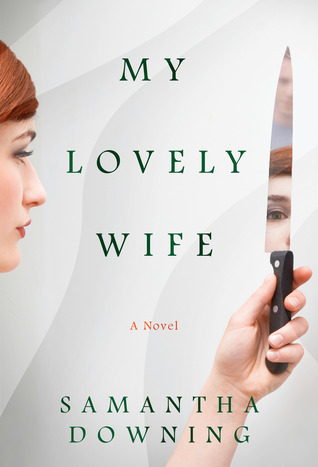 Expected publication: March 26th, 2019 by Berkley Books
Goodreads Description:
Our love story is simple. I met a gorgeous woman. We fell in love. We had kids. We moved to the suburbs. We told each other our biggest dreams, and our darkest secrets. And then we got bored.
We look like a normal couple. We're your neighbors, the parents of your kid's friend, the acquaintances you keep meaning to get dinner with.
We all have secrets to keeping a marriage alive.
Ours just happens to be getting away with murder.
My Thoughts:
Wow! What an intriguing synopsis!  I love the cover of this novel too.
They say it's "Dexter meets Mr. and Mrs. Smith".  I've read some five-star reviews that said it was a shocking and captivating read. 
I can't wait to start reading!