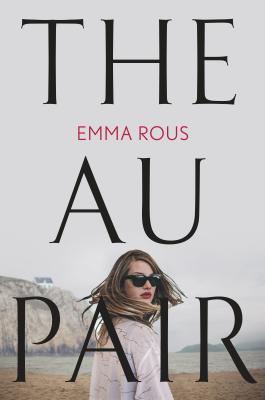 Published: January 8th, 2019 by Berkley Books
This book opens in August 2017.  Seraphine's father recently passed away so she is sorting through his things. She comes across a picture of her mother, father, and older brother, Edwin. Her mother is holding a baby in the picture. The writing on the back of the picture indicates that the picture was taken the day Seraphine and her twin brother, Danny were born.
Seraphine and Danny were born surrounded by grief. There is a six-month time frame where apparently no pictures were taken of any of the Mayes family.  So Seraphine is surprised that this picture exists. Her mother appears calm and happy in the picture.  It's hard to believe this picture was taken in the final hours of her mother's life.  This photo was taken the day EVERYTHING changed for the Mayes family….
"the same day Danny and I were born, our mother jumped from the cliffs behind our house and killed herself."
Serephine wonders who her mother is holding in the picture. Is it her or Danny? Why is there only one of them in the picture? Her older brother, Edwin is as baffled as she is. But his attention is caught by another picture in Seraphine's hands. It is a picture of Edwin as a toddler, having fun on the beach with a dark-haired teenager. He remembers her.  Her name is Laura and she was his au pair. She left the day the twins were born.
Seraphine has always wanted to know why her mother committed suicide and what happened in the hours beforehand. She thinks there is only one person who can answer her questions…
LAURA… THE AU PAIR.
Everyone tells Seraphine to let it go but she just can't. Her family is haunted by tragedy. Their lives filled with secrets and lies. Seraphine just wants answers, but there may be people who want to keep her from finding out the truth.
Will Seraphine find the woman who can tell her what happened on that fateful day? Will searching for answers put Seraphine and others in danger?  
I thought this was a great debut novel!
The characters were fascinating. The chapters alternated, telling the story from both Seraphine and Laura's point of view, in both the past and present. Although it was a little slow at times, the plot was intriguing and kept me guessing.
"The Au Pair" is a well written and entertaining novel full of surprises with an ending I didn't see coming.
I think that Emma Rous is a writer to watch. I am excited to read what she comes up with next.
I'd like to thank Berkley Publishing for providing me with an advanced copy of this novel. All opinions are my own.