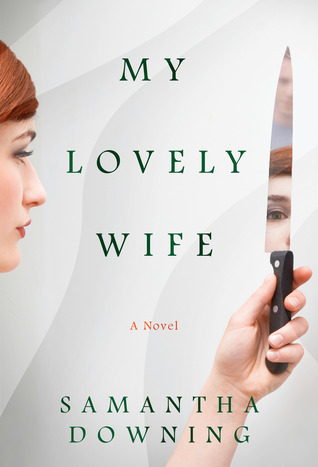 Published: March 26, 2019 by Berkley Books
Wow! What a read!
I had no idea what to expect after reading the description for this novel. However, I knew I had to read it, and once I started, there was no going back.
Dark, disturbing, and so very clever. This novel really was impossible to put down.
The book opens with a man approaching a woman in a bar. He slides his phone towards her, and she reads the message he has typed on it…
"Hello. My name is Tobias"
She is unsure why he is using his phone to speak to her, but his next message clears things up.
 "I am deaf"
The woman is unsure whether or not she wants to engage with Tobias.  She assumes he's been turned down many times. He can sense her inner struggle.
Will she stay?
She has no idea just how important this decision is.
The husband and his wife, Millicent have been married for fifteen years. They have two teenage children. He teaches tennis and she sells houses. They may not be rich but they are comfortable.  The family runs like a well-oiled machine thanks to "Millicent's Commandments".  They always eat dinner together, and they have regular family movie nights.  They seem like a very happy and normal family.
People will do many things to keep a marriage alive. The couple in this novel is no exception. But the ways they keep their marriage from getting boring? Well, those are VERY different.
"My Lovely Wife" was a diabolical, unique, and thrilling read with a fantastic cast of characters. Told from the husband's point of view, the story was engaging and twisted. Full of secrets, lies, and surprises. I was riveted and couldn't wait to see what was going to happen next,  what the characters were doing to do next.
 "You didn't think we were going to stop, did you?"
This was an incredible debut novel. I am very excited to see what Samantha Downing comes up with next!
I'd like to thank Berkley Publishing for providing me with a copy of this novel. All opinions are my own.